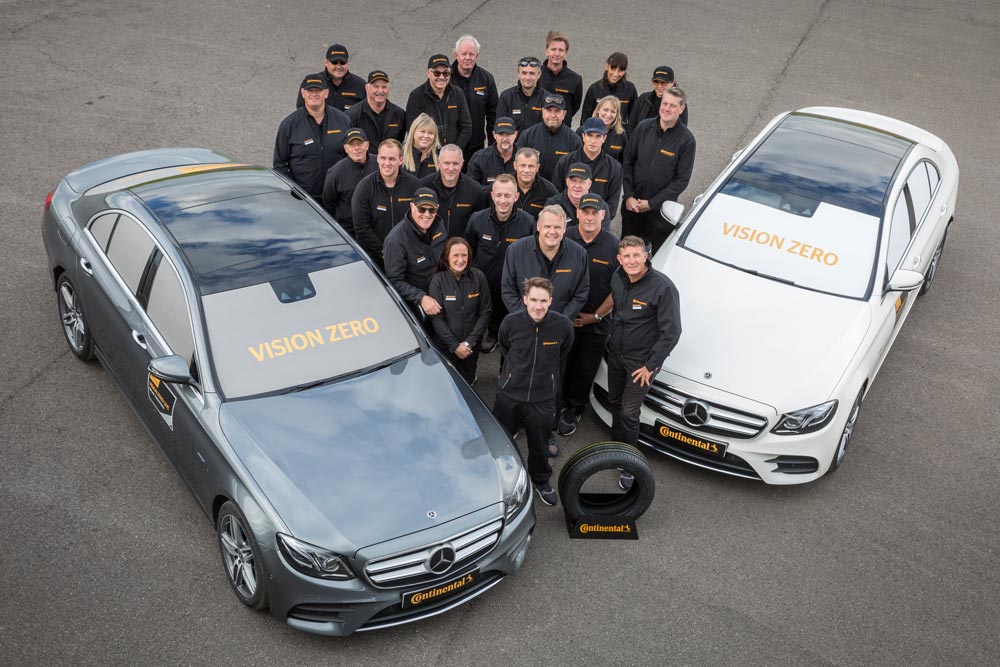 Continental Tyrer's Vision Zero – All you need to Know About it
With approximately 1.25 million deaths by road accidents annually, premium tyre maker has given themselves a target of ending all these fatalities.
Continental's "Vision Zero can be explained in a few words "zero fatalities, zero injuries and zero accidents". This is their vision, and they are working really hard to achieve this goal. Continental has always been at the fore front of tyre safety and innovation. It was them in 1904 who made the first grooved tyres, and now we can't imagine driving a car with groove less tyres. Continental industries is continuing in that same spirit, they spend millions of dollars yearly into looking for ways to increase driver safety.
Continental tyres always perform top of the line in independent tests, year in year out, this is to show that their research is yielding great dividends. The company is also into the manufacture of electronic safety equipments for cars such as speed and tyre pressure, automatic car parking systems amongst others.
From research a good number of car accidents are tyre related. Continental tyres dubai have conducted live test to intimate people on tyres and safety.
In 2017 the company held events in the U.K, and other parts of the world to tell more about its "Vision Zero".
The events were live tests, and motorists, tyre shop dealers like us were invited to this live test the see some real life action of car and tyre interaction.
Skid pans were set up for wet and dry conditions, then cars also were set up with brand new 8mm tyres, one was continental tyres, and the other was a cheaper low range tyres. And then another set of 2 cars were set up. These cars other two cars were fitted with 1.6mm tread tyres, both continental and the other cheaper tyres.
Results
In front of these cars, dummies were placed, representing humans. The braking power of this tyres were tested at a speed of 50 mph (mile per hour) which is equivalent to about 80 km/hr.
The cars fittest with brand new Continental's PremiumContact 6 tyres performed excellently. There stopping distances were very short both on wet and dry surfaces, they were able avoid the dummies with lot's of gap to spare.
The 8mm cheaper tyre also did well on the both wet and dry surfaces, but it was nothing compared to the premium quality.
Continental 3mm tyres performed well also, with room to spare between the car and the dummy. The cheaper tyre 3mm tyre couldn't be compared with continental premium particularly in wet condionts.
The most appalling of the results were the 1.6mm, they just couldn't stop before hitting the dummies, and it was even worse on the wet surfaces. Both continental tyres and the cheaper unknown brand knocked down the dummy.
The results of the test where an eye opener for lots of people. The best time to change your tyres is at the 3mm mark and the stopping distance between an 8mm tread tyre and a 3mm thread tyre can be up to 14 meters, that is the length of three cars.
So what do you do, well, buy continental tyres dubai, they have shown an excellent in safety delivery. This product is available from tyres shop online.