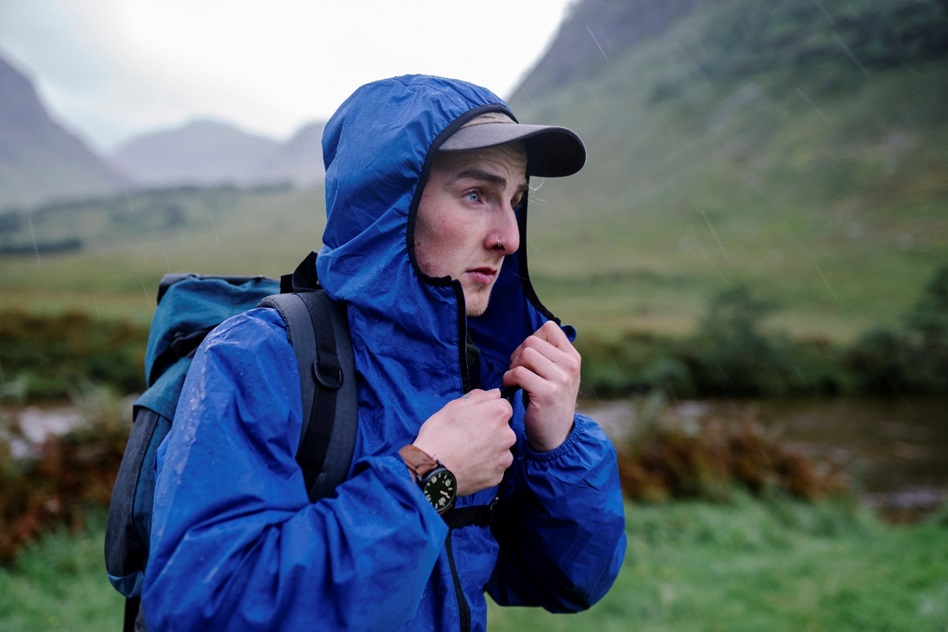 Cold Weather Camping: Essential Fabrics for Frigid Temperatures
Cold weather shouldn't stop you from getting out there and camping, but you should prepare yourself by dressing warm and understanding how to layer your clothing properly. We have put together a list of the best fabrics for camping in extreme weather and explained, in detail, how you can layer these fabrics to keep yourself warm and comfortable no matter how cold it is outside.
Avoiding Cotton

Before we get into the best fabrics for cold weather, let's discuss the one that you should always avoid when camping in the cold: cotton.
Cotton is extremely absorbent, trapping moisture (like sweat) close to the body rather than wicking it away. Having the wet cotton cling to your body can significantly lower your temperature and make you uncomfortable during your camping trip.
Instead of cotton for your clothing, underwear, and socks, choose one of the following fabrics instead.
Polypropylene for Wetness
Polypropylene is a moisture-wicking material made from plastic that will keep you dry and comfortable, even as you sweat, during cold weather camping. For this reason, thin, long-sleeve, polypropylene shirts work great as an inner layer. It keeps your skin dry as you camp while also holding as much warmth as possible close to your body, depending on what type of middle layer you are wearing along with it.
Wool for Warmth
Wool is one of the warmest fabrics we can recommend for winter hiking. Although it may absorb water, it stays warm and keeps its ability to insulate even after getting wet. Wool socks and inner layers are a terrific alternative to cotton. We would suggest wearing a wool sweater or jacket as a middle layer, so that it can keep warmth close to your body while remaining protecting from possibly wet weather.
Polyester for Wind
Polyester clothing is essentially made of plastic, so it works great as a wind and water barrier while camping. It does not wick moisture away from the body, but it does stop moisture from penetrating through the fabric. Worn as an inner layer, it will keep sweat close to your body with no escape. However, when worn as an outer layer, it will keep moisture like snow or rain from soaking into your other clothing. It works great as a thin jacket or windbreaker worn over thicker materials.
Essential Knowledge for Layering

Determining the right fabrics for each layer of clothing comes down to an almost-science. It's critical to know the qualities each fabric layer must contain, starting with their ability to tolerate moisture, wind, and frigid temperatures.
Inner Layer – Moisture-Wicking

Even in the cold, your body will produce sweat as you move around your campsite or sleep at night. This sweat, if left against your skin, can cause your body temperature to drop quickly. Moisture-wicking materials move the sweat away from your skin without absorbing it themselves, creating a perfectly warm and dry base layer.
Middle Layer – Thick & Warm

The middle layer is where you want to create bulk and warmth, so choose a material that is comfortable, warm, and easy to move around in. While the out and inner layer work as barriers, the middle layer is what will be holding your own body heat close to you as you camp.
Outer Layer – Thin, Wind & Moisture-Resistant

Your outer layer will be what protects you from wind, snow, rain, and other extreme weather conditions. If you choose something bulky and warm to wear as a middle layer, then you will have no problem choosing something thinner for your outer layer.