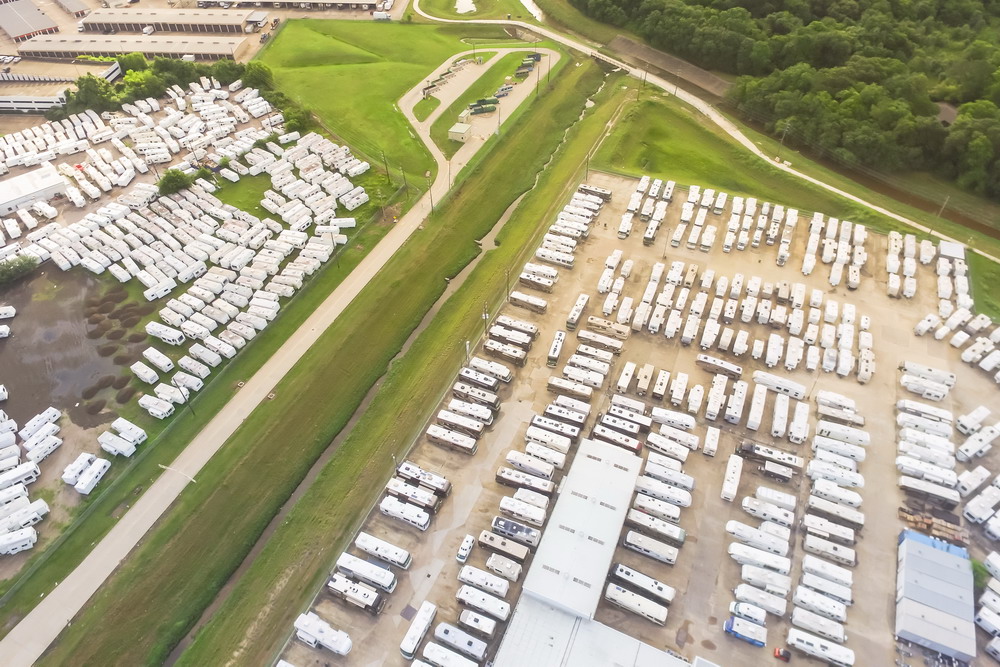 Where Can You Park an RV in the U.S.?
It is interesting to visit RV club websites belonging to organizations outside of the U.S. You can learn lots of fascinating information, like where you can legally park an RV. Here in the U.S., things are somewhat complicated due to how we divide jurisdictions between Washington and the states. There are also local restrictions to contend with.
Suffice it to say that RV owners have lots of options for parking. Still, local communities have the most say. Washington and the states have a few rules governing their respective lands, but most rules dictating where you can park an RV are developed at the local level by counties, cities, and towns.
Federal and State Parks
It goes without saying that the majority of federal and state parks offer campgrounds. The majority of those campgrounds can accommodate at least smaller motorhomes, smaller trailers, and tent trailers. Many of them also accommodate the largest motorhomes and fifth wheels.
One thing to understand about federal and state parks is that motorhome and RV use is restricted to established camping areas. You are not allowed to simply drive out into the middle of the wilderness on federally protected lands and set up your RV. Government lands have both designated camping areas and those areas restricted to campers.
The biggest benefit of federal and state campgrounds is relative expense. In other words, you are likely to pay less at a federal or state park than you would at a privately owned campground. Then again, you're not likely to get an abundance of amenities either.
Privately Owned Campgrounds
The second option is to park your RV in a privately owned campground. As RV camping has become more popular, private operators have sprung up all over the country. They are in every state and in nearly every town. They vary in size, amenities, and pricing.
Camping at a privately owned campground is a good way to enjoy your RV without being alone in the middle of nowhere. Private campgrounds are great places to meet long-time friends and make new ones. And with enough on-site amenities, you never have to leave the campground for as long as your RV is parked.
Undeveloped Private Land
If you care to, you can park on undeveloped private land. You have to get permission if you don't own the land yourself. Some people prefer this type camping because they like the solitude. They are not into amenities like swimming pools and tennis courts. What they want is only what nature has to offer.
Known as wild camping, this sort of arrangement requires you to be self-sufficient. There won't be any plumbing or electrical hookups. There won't be a general store on site. You will probably have to use RV skirting to protect your unit against the weather. By the way, AirSkirts makes a revolutionary air-skirting that works exceptionally well.
Other Parking Considerations
Parking may be a concern for you during the off-season. Here's where it pays to know your local zoning laws. It is not unusual for municipalities to ban long-term RV parking in the driveway. In such a case, you would have to pay for off-site storage.
When you are actually traveling, it is generally not legal to stop and spend the night in a retail parking lot without permission. Retail properties are private properties. It is also illegal to park on the street overnight in some towns and cities.
As with all things RV related, check local laws when you are looking for a place to park. That is, unless you've chosen an existing campground that welcomes RVs. Then you have no worries.