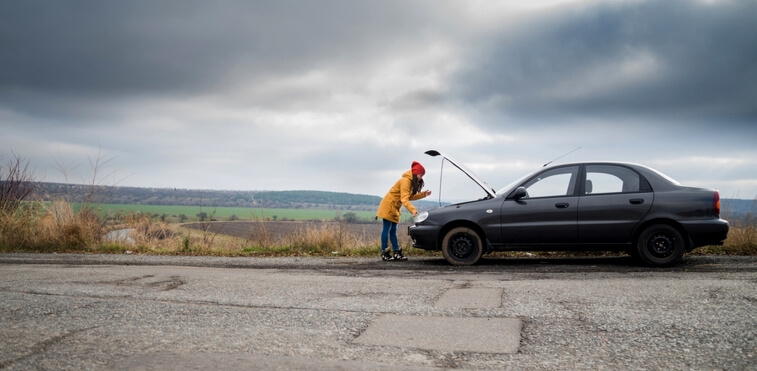 4 Signs You Might Need A New Car
Whether you are commuting to work on a daily basis or you are recently retired and are looking for a more low key vehicle that better suits your needs as you begin to age, cars last for a long time but they don't last forever. There are certainly going to be a few times in your life when you will find yourself in need of a new vehicle for one reason or another. 
That being said it can be easy to become attached to a car, especially if you've had it a long time and drive it quite often. This can cloud your judgment and may make you oblivious to the signs that it might be time for a new one! So in order to help you out, here are 4 signs you just might need a new car.
It's No Longer Reliable
If you are finding yourself constantly stressed about whether or not your car is going to make it from point A to point B, this might be a telltale sign that your days with your current car are numbered. 
No one should have the stress of worrying about their car breaking down, being late to places, or having to fear for their safety just because their car isn't as reliable as it used to be. If you can relate, consider trading in your car for a newer, safer, and more reliable one. You will be surprised how. This simple change can improve your life!
You Have Come Into Money
Perhaps you just got a large raise at work, a new and higher-paying job, or a big inheritance you were not necessarily expecting. Either way, if you have come into money, why not use some of that money towards something useful such as investing it in a new car.
You've Moved To A Different Climate
t If you used to live in a warmer climate but have recently relocated. to a colder one where it snows often, you are probably going to want to consider getting a new vehicle that is more trustworthy in winter weather, such as a truck or an SUV. This goes the other way as well. If you are now living at the beach for example you may no longer need your large truck and can think about trading it in for a convertible or something else.
You've Switched Jobs 
Similarly to moving to a new place, if you have recently switched careers, you may want to get a car that fits better with your new job/lifestyle. If you are suddenly commuting much further than ever before, you may decide that it is best to get a car that gets really great gas mileage or if you need to haul heavy objects for work on a regular basis, you might switch to a larger truck.
There are all kinds of different reasons you might need a new car. Hopefully this list can help you sort that out!