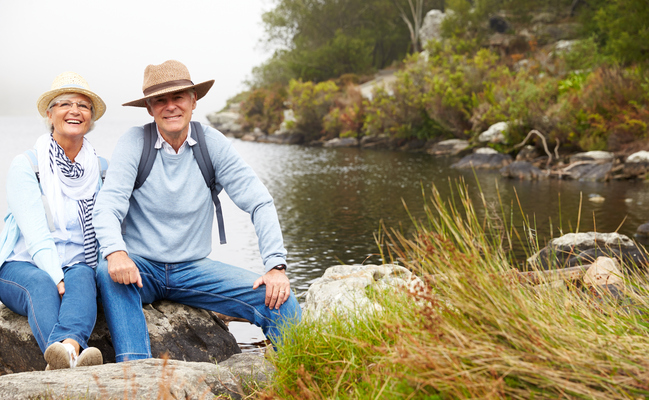 4 Ideal Summer Destinations for the Active Senior
Many see summer as a time for beach-goers, students on vacation, and families hunting for holiday spots. But it's just as exciting for lively seniors ready to discover something new. More retirees than ever live active lives in retirement communities nowadays. 
They're always seeking places that will match their special hobbies or interests. Check out these four perfect travel locations designed with the energetic senior in mind. Each one offers an enticing mix of chilled-out downtime and thrilling things to take part in.
Bar Harbor, Maine
Bar Harbor, tucked away in the U.S. Northeast, is a nature buff's dream. It's your stepping stone to Acadia National Park, with its wild coasts and untouched lakes surrounded by forest trails. Energetic seniors can enjoy laid-back hikes or bird spotting there. 
The town overflows with quaint shops and art spaces, not forgetting their delicious seafood spots, too. Bar Harbor doesn't get that sweltering summer heat, either. It's just right for older folks wanting to explore without breaking into a sweat.
Santa Fe, New Mexico
People call Santa Fe "The City Different" for a good reason – it's a hub of culture and history. This city is old but boasts well-preserved architectural gems like the Palace of Governors. Energetic seniors won't run out of things to do here, from visiting countless art spaces, taking in an opera, or joining one summer festival after another. 
Do you need some nature time? The Sangre de Cristo Mountains are close by for hiking and picnicking trips, too. Plus, its high-altitude location means cooler summers, making any adventure comfortable.
Lake Tahoe, California/Nevada
Lake Tahoe dazzles with its sparkling waters and towering mountains right on the line between California and Nevada. It's perfect for seniors who love staying active. Imagine yourself paddle boarding across calm lake waves or casually hiking along the famous Tahoe Rim Trail. 
There are so many choices to explore nature. But that's not everything! The thrill of casinos awaits you in Nevada while a busy summer schedule brims with concerts and shows – plenty of fun packed into one place.
Asheville, North Carolina
Asheville sits nestled in the Blue Ridge Mountains. Its vibe is artsy, rich with historic buildings, and home to the famous Biltmore Estate. Many seniors are drawn towards its lively music festivals, local craftwork, and deep historical roots. 
Opportunities for hiking abound, thanks to nearby mountains. It's a blessing during summer when temperatures remain mild enough for active days without intense heat discomfort.
Conclusion
Summer fun is ageless. It offers adventure and peace for seniors as well. Four places stand out, proving that age doesn't limit the thrill of summer's joy. Ready your bags! Step into these amazing spots filled with sun-soaked landscapes and soothing sounds.